Our founder
Ethan Helbig
Ethan Helbig walked into the doors of Beyond Parallel as one of the founding members in January of 2014. October of 2015, Ethan realized his passion of coaching and helping people be the fittest versions of themselves and bought in as an owner. Ethan has always been a hard worker and he put a ton of that in over years of training and made it to the 2018 CrossFit Games and earned the title of 33rd fittest man on earth. The same hard work and passion that Ethan has for his training, he puts into his business. He wants nothing but the absolute best service to offer to his members and strives to raise the bar on what Beyond Parallel has to offer.
Lauren never considered herself an athlete. She played a variety of sports in junior and senior high, but nothing ever stuck. Then, at 4 months pregnant with her second child, she stepped foot into her first CrossFit gym. Ten years later, you could say something stuck. After 8 years of training, Lauren became inspired to help others find the sense of community, the excitement of training, and the joy of reaching fitness goals she found within CrossFit. She received her CF-L1 in February of 2019 and has been coaching at Beyond Parallel since July 2019. Her desire is for every member to feel welcome, comfortable, and excited to train!
Melissa (Mel) is a former division 1 track and field athlete who has been a coach at BP since 2019. Mel has a background in coaching and competing in track and field (javelin, shot-put, discus, and hammer throw), basketball, volleyball, and softball and has been coaching youth athletes throughout her collegiate and post-grad career. CrossFit and weightlifting became a natural transition from competitive athletics for Mel as they fit directly into her love of health and fitness. After her collegiate career, Mel's love of strength and conditioning led her to a USAW-L1 certification and she began coaching many of the youth athletes at the gym. Currently, she coaches our youth class, sports performance, CrossFit, and conditioning classes. Mel's goal as a coach is to encourage all athletes to be their best and crush any goal they set for themselves.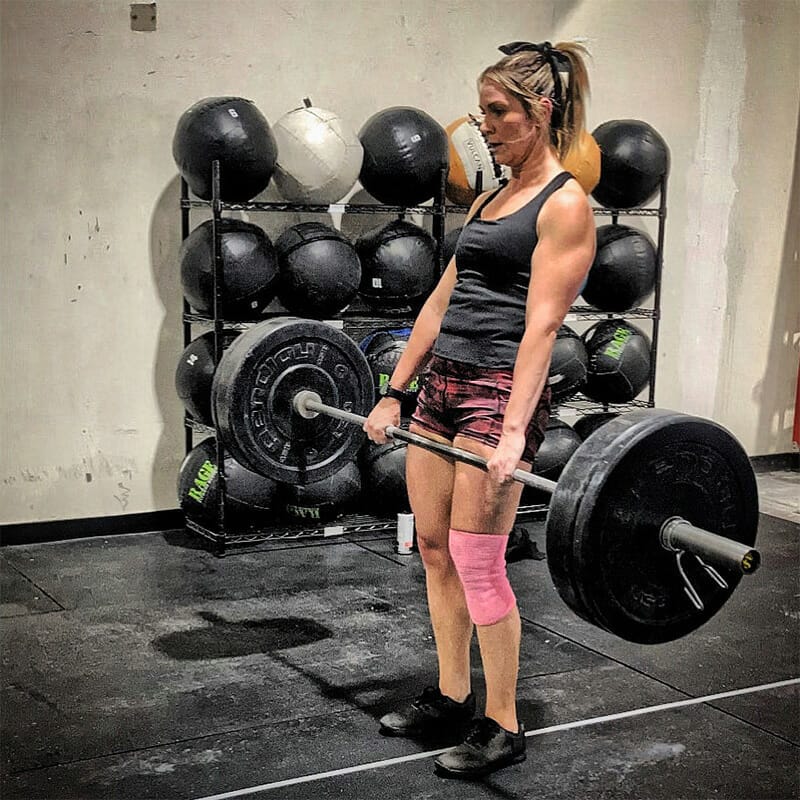 Amanda joined Beyond Parallel in early 2014, shortly after they opened their doors. Her experience as an athlete with the distinguished coaching at Beyond Parallel inspired & helped develop her love for CrossFit and Olympic Weightlifting, which turned into an incredible passion. This passion cultivated a motivation of wanting to help others achieve their goals while finding a happy balance in their fitness and health. Amanda received her USA Weightlifting Sports Performance Coach (USAW L-1) certification along with her USA Weightlifting Local (LWC) Referee certification and began coaching at Beyond Parallel in 2017. She learned a lot about safely exercising while pregnant & how to properly return to exercise after having two babies of her own. This developed a special interest in understanding the physiological & psychological aspects of working with pre- and postnatal women & how to give them the proper care that they deserve. Amanda is passionate about being an advocate for pregnant women & is currently studying to be a certified Pre- & Postnatal Coaching Specialist so she can help more pregnant and postpartum women effectively reach their goals.
Mike is a teacher in the Mars Area School District. Growing up in Mars, he played a variety of team sports, culminating as a 4-year starter on the Cornell University Football Team. After college, he began running marathons and set a goal to qualify and run in the Boston Marathon. When he accomplished that goal, he began looking for a new way to push himself physically and mentally. CrossFit was the perfect fit (excuse the pun). Along with holding a CF L-1, his coaching background includes basketball, football, and baseball at both the junior high and varsity levels in the Mars Area School District. He is Grateful for the opportunity to help the BP community reach their functional fitness goals.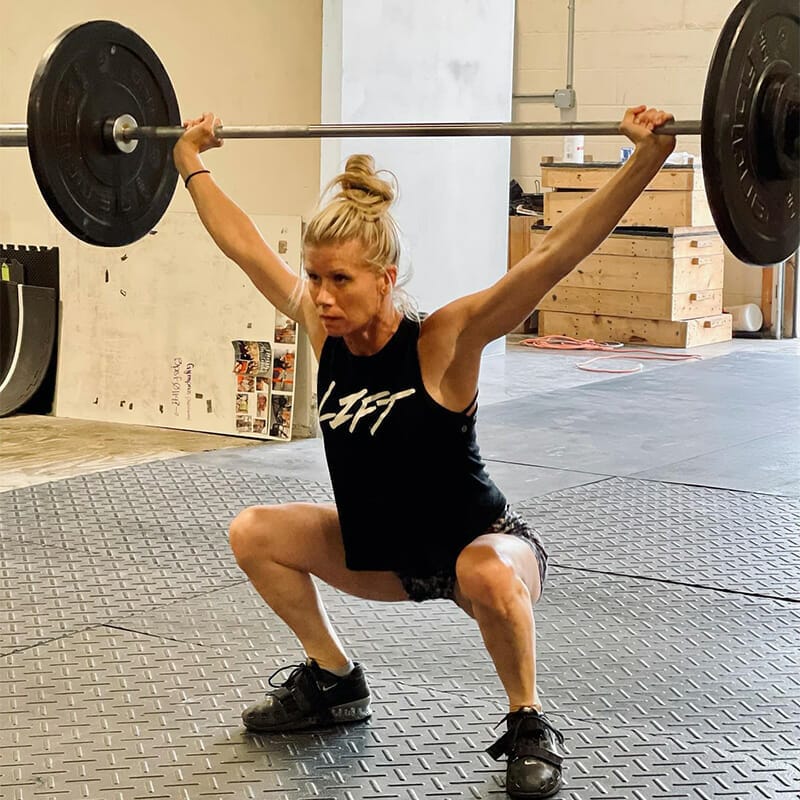 Laura was introduced to CrossFit in 2012 in Myrtle Beach, South Carolina. Previously a competitive gymnast, she instantly fell in love with CrossFit and soon thereafter acquired her CF L1 certification later that same year in November 2012. Her love for CrossFit introduced her to Olympic Weightlifting which she also fell in love with and became a L1 and L2 certified coach with USA weightlifting in 2014. She has competed as both a masters and senior in local, state, national and international level competitions. When she is not at the gym you might find her coaching gymnastics or at the studio teaching yoga. She has completed her 100 hours certification in power yoga and soon will complete her 200 hour Vinyasa Teacher training this June 2021. She also holds a yin yoga teaching certification as well. Besides her love for CrossFit, Olympic Weightlifting and Yoga, Laura loves to go on adventures all over the world. One of her most favorite adventures and noted accomplishments was when she climbed 2, 6000+ meter peaks in the Himalayas in Nepal in October 2017. She can't wait to return and go on additional adventures, using CrossFit, weightlifting and yoga to train her for these adventures.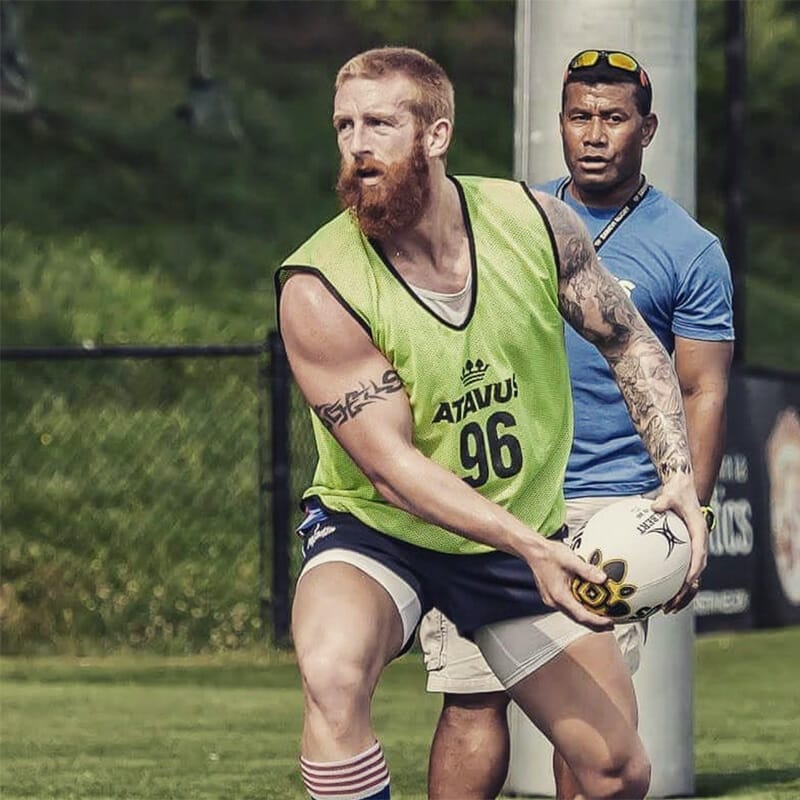 Zack has been a Health and Wellness professional for over 10 years, developing hundreds of personalized programs to help all kinds of clients reach their goals. Zack was a multi-sport athlete growing up, playing various sports in high school and through college. Being a college football player, Zack found an easy transition into rugby and has played many years as a professional player, traveling the world to play the sport he loves. Zack has had a lifelong pursuit of personal fitness and excellence that carries over to his coaching career. His persistent continuing education allows him to work with a large variety of clients and helps them to reach their goals and abilities in the gym and outside of it.
Get started
Click the button below to book a free intro. See if Beyond Parallel Fitness Community is right for you.
Fill out the form below to get started
Take the first step towards getting the results that you want
Free Intro